St. Thomas Snorkeling Tours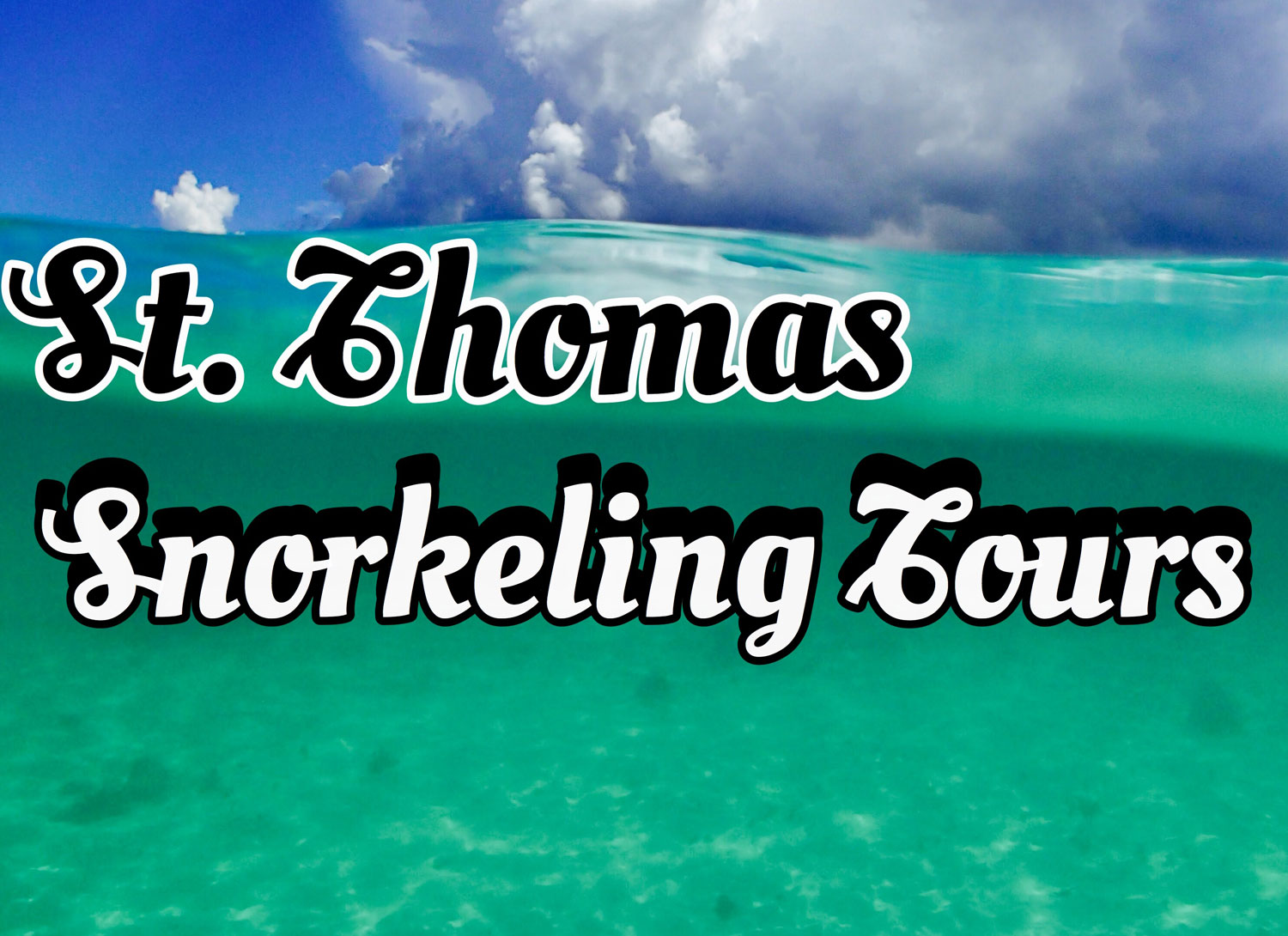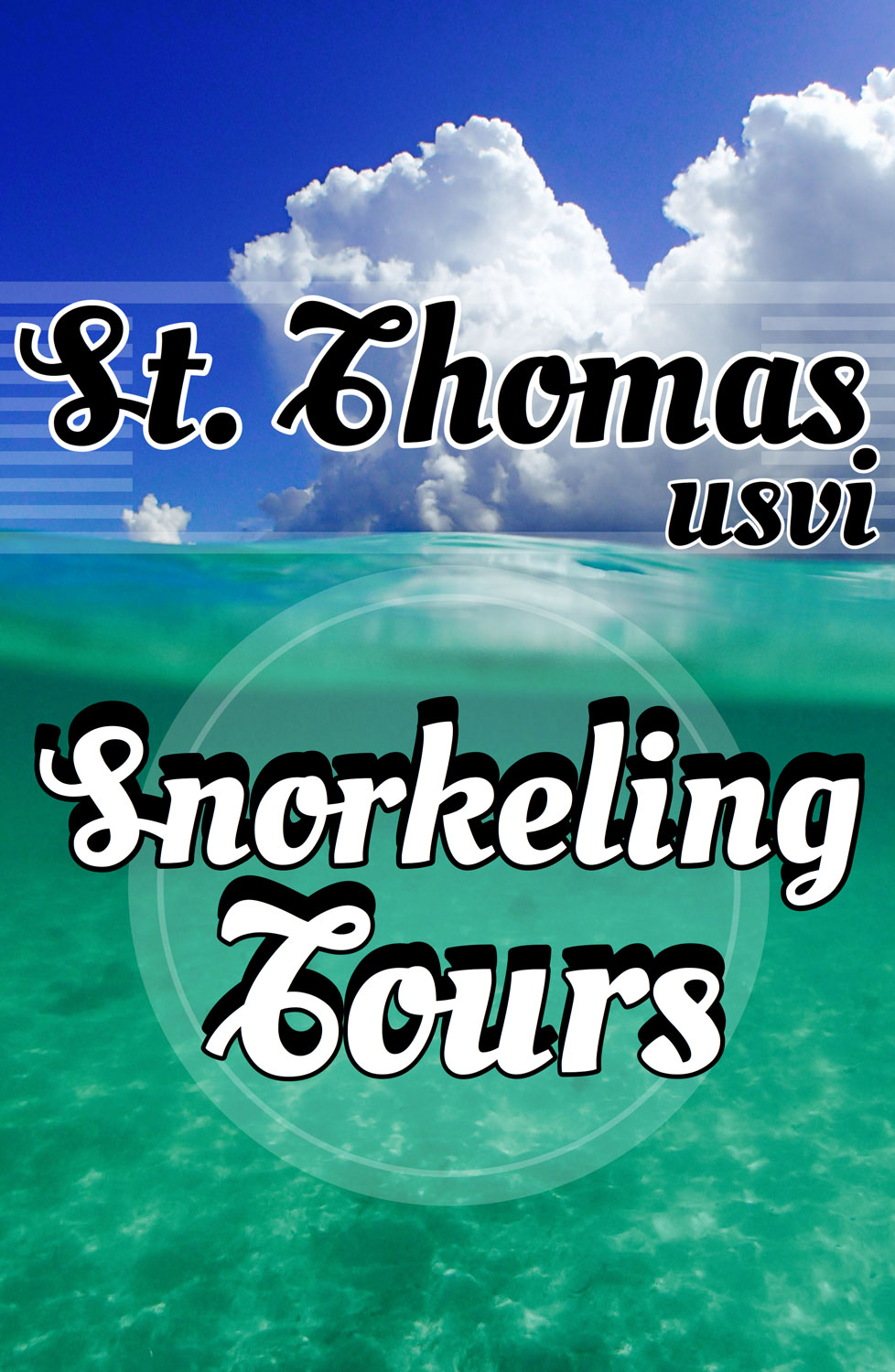 As an avid snorkeler, I've explored the sea throughout the many Caribbean islands and have snorkeled alongside first-timers, advanced freedivers, and everyone in between. Without a doubt, St. Thomas and the surrounding Virgin Islands offer snorkeling experiences that meet the desires of all types of snorkelers and swimmers while providing some of the best spots the Caribbean has to offer.
Whether you're a beginner or an expert, the way you decide to go snorkeling in St. Thomas should be a decision carefully made to suit your needs and interests. As with all excursions, some will pique your interests and fit your lifestyle more than others, and the same can be said with the many options for St. Thomas snorkeling trips. Keep this in mind as you discover what the island has to offer for St. Thomas snorkeling excursions:
Sail and Snorkel Tour- Snorkeling from a sailboat is one of my personal favorites. It's the best of both worlds, so to speak. You can enjoy the sights and experience of a relaxing sail, gear up to swim alongside a sea turtle, and then relax and unwind with a cocktail in hand and the wind in your hair. A sail from St. Thomas is also a great snorkeling tour option for beginners as the crew includes a guide, life jackets are provided, and a tour group often includes other first-timers. Half-Day Sails are a great way to "sample" St. Thomas snorkeling spots and can be booked to include Lunch and as a Private Half Day Sail. Full-Day Sails offer multiple stops and can go to further destinations such as St. John and Jost Van Dyke for maximum experience on the water.
Powerboat Tour- Powerboating is often overlooked as an option for snorkeling tours in St. Thomas because of the association with "island hopping", but private powerboat tours are customizable and can be your link to some of the best snorkeling in St. Thomas and the Virgin Islands. A St. Thomas Powerboat Charter is a great snorkeling option for intermediate and advanced snorkelers because powerboats can reach further destinations. St. Thomas Boat Rentals are customizable and available for parties of 12 or less, or large parties can book a 44ft Power Cat for up to 32 passengers. These private boat charters can be customized to visit exotic snorkeling spots such as the Baths at Virgin Gorda or the Indians off Norman Island which are among the crown jewels of Caribbean snorkeling. St. Thomas boat charters are also great for beginners who would be more comfortable with a smaller group setting as they are private, safety gear is provided, and a professional is there to assist.
Ecotours- Ecotours are a great option for adventurers as they are coupled with a kayak and a hike. These St. Thomas snorkeling excursions take trips off the beaten path to explore the truly unique and natural areas of the islands. Along with one-of-a-kind excursions such as kayaking to Cas Cay and hiking to its volcanic cliffs, ecotours offer snorkeling through the Mangrove Lagoon on St. Thomas where the coral is extraordinary. Tours are guided and suited for beginners to advanced explorers. Perfect for the "let's do it all" traveler.
St. Thomas offers snorkeling trips for sun bums to off-book explorers and everyone in between. The best advice I can offer for your St. Thomas snorkeling tours and all excursions on your vacation is to make a decision that is totally YOU in order to get the most out of your trip. Even when exploring new things, picture yourself participating and go for the ones that bring a smile to your face and add anticipation to your vacation because it's moments like swimming in a school of fish that make memories that last a lifetime!
Be sure to check out our St Thomas Snorkeling page for the best St. Thomas snorkel tours and excursions and for more information about snorkeling in St. Thomas, visit our Locals Guide to St. Thomas Snorkeling! If you have any questions about St. Thomas snorkel trips, tours, excursions or any inquiries about the island, call or e-mail us for authentic local insight!
Happy Snorkeling!
Megan

CaribbaConnect Snorkeling Tours:
St. Thomas Half-Day Snorkel and Sail
St. Thomas Half-Day Snorkel and Sail with Lunch
Private Half Day Sail with Sunset Option - Pizza Pi VI Stop & Premium Open Bar
Private Full Day USVI Sail with Sunset - Caribbean Lobster & Premium Open Bar
All-Inclusive Full Day Sail and Snorkel
Private Full Day USVI Sail with Sunset - Pizza Pi VI Dinner Stop & Premium Open Bar
Private Full Day USVI Sail - Pizza Pi VI Lunch Stop & Premium Open Bar
St. John Full Day Sail and Snorkel
Full Day Sail and Snorkel to Jost Van Dyke
Private Sail and Snorkel to Jost Van Dyke
St. Thomas and St. John Charter Boat and Snorkel Tours
St. Thomas Mangrove Lagoon and Cas Cay Ecotours
Extended St. Thomas Mangrove Lagoon and Cas Cay Ecotour with Lunch
Half-Day 32ft Powerboat Charter
Full Day 32ft Powerboat Charter