Downtown Charlotte Amalie: Restaurant Guide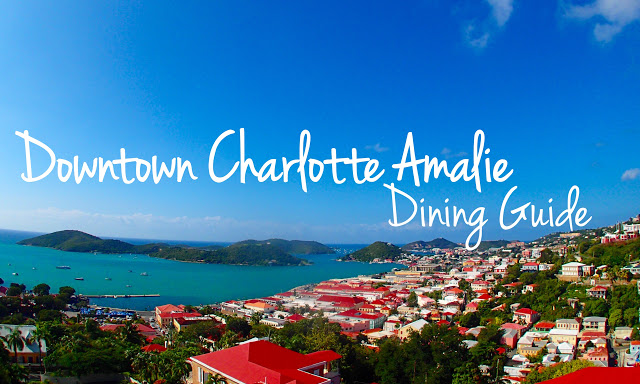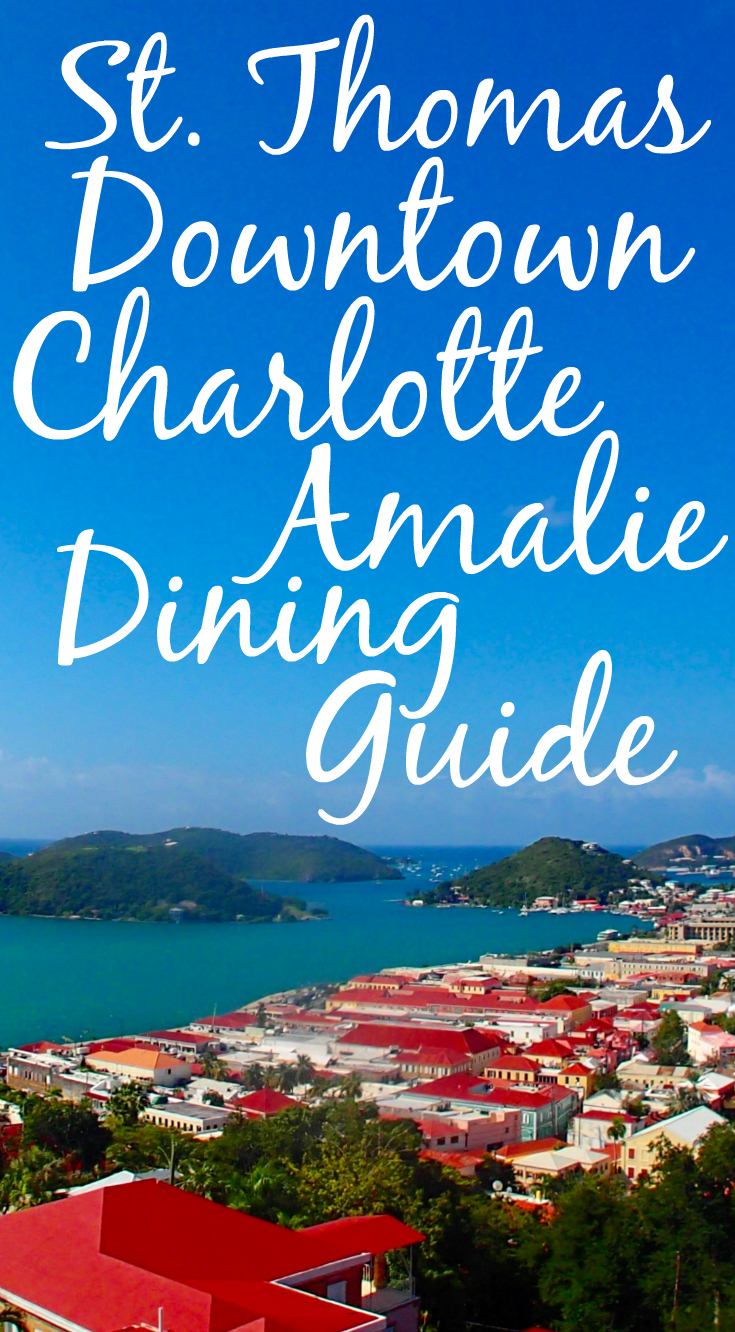 Charlotte Amalie is the capital of St. Thomas located on the south side of the island with incredible views of Charlotte Amalie Harbor and the visiting cruise ships. Downtown Charlotte Amalie is home to St. Thomas historical sites, the largest Shopping district on island, and great restaurants. When it comes to dining, Downtown Charlotte Amalie has a variety of options including many local cuisine spots.


Having grown up in St. Thomas and working in the downtown area for many years, I've dined at almost every restaurant in Charlotte Amalie. If you're staying in the area or shopping for the day, Downtown is a great place to grab a bite with it's historical alleyways and waterfront location, and I have your local guide to experiencing Downtown Charlotte Amalie dining:


Breakfast- Standard breakfast fare: eggs, pancakes, juice, etc.
Bumpa's
Gladys' Cafe
Pasta Go Go
Petite Pump Room (At the ferry terminal)
Lunch, Dinner, or Something in Between
Local Cuisine- Traditional Caribbean fare
Cuzzin's (L)
Gladys' Cafe (L)
Petite Pump Room (L) (At the ferry terminal)
Trenchtown Rock (L)
Drinks & Eats- Pub-style fare, island bar atmosphere
Big Kahuna Rum Shack (L,D)
Greenhouse (L,D)
Sidestreet Pub (L)
Something Lighter- Sandwiches and lighter fare
Bumpa's (L)
Coconuts (L)
Pasta Go Go (L)
Pizza Hut (L,D)
The Belgian Chocolate Factory (A sweet treat)
A Global Experience- International cuisine
Texas Pit BBQ (D) BBQ (Weekdays across the street from Windward Passage Hotel)
Tavern on the Waterfront (L,D) European
Cafe Amici (L) Italian
Virgilio's (L,D) Italian
Greengos (L) Mexican (Dinner served on Fridays)
Amalie Cafe (L,D) Spanish
Notable & Nearby- just a short drive away from downtown area
Mafolie Restaurant (L,D) Mafolie Hotel
Room With A View (D) Bluebeard's Castle Resort
Banana Tree Grille (D) Bluebeard's Castle Resort


Whether you come for the history or the shopping, Downtown is the place to see and dine on your St. Thomas vacation. Experience some of the best lunch cafes and local cuisine in Downtown Charlotte Amalie. Though Charlotte Amalie Harbor is a beautiful sight after dark, be sure to note serving times as many establishments close before dinner in the downtown area. A visit to Downtown Charlotte Amalie is one of the top things to do in St. Thomas, and you won't want to miss it on your vacation. To learn more about dining in St. Thomas, make sure you visit our Local's Guide to St Thomas Restaurants.


Enjoy the Local Flavor,


Nishant