A Local's Guide to St. Thomas: Restaurants Guide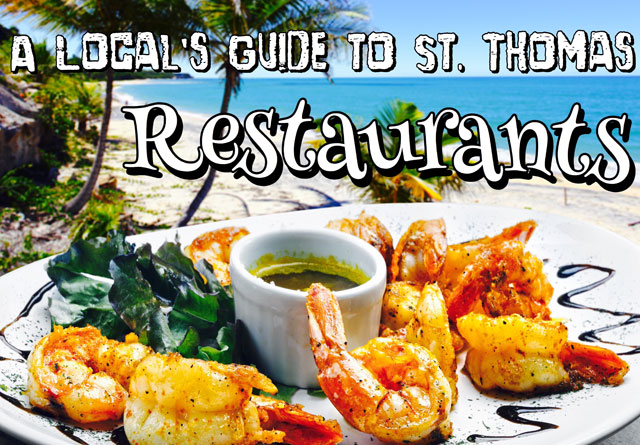 The turquoise Caribbean Sea, white sand beaches, and laid-back island lifestyle may be what gets you here, but you'll be surprised when you experience and fall in love with the many aspects of Virgin Islands culture that make us a one-of-a-kind vacation destination. And our cuisine is a big part of it! From local rum and inventive island cocktails to fresh Caribbean lobster and international fusions, dining at the best restaurants in St Thomas will be the proverbial cherry on top of your island vacation sunday. Whether you're looking for casual bites after a day of powerboating or a celebratory romantic dinner for two, our St Thomas restaurant guides will make your island meal planning easy and get your stomach rumbling for your paradise vacation!
St. Thomas Restaurant Guides:
Enjoying the best restaurants St Thomas has to offer is sure to be a highlight of your vacation. Each island and each area has a unique and memorable experience to offer. Get ready to immerse yourself in the cuisine, the culture, and the islands with each delicious bite!
If you have any questions about dining in St. Thomas or any inquiries about the islands, call or e-mail us for authentic local insight.
Dine the Island Way,
Nishant