The Best St. Thomas Excursions to St. John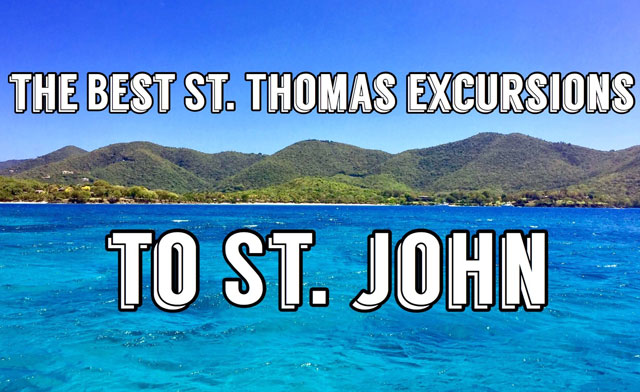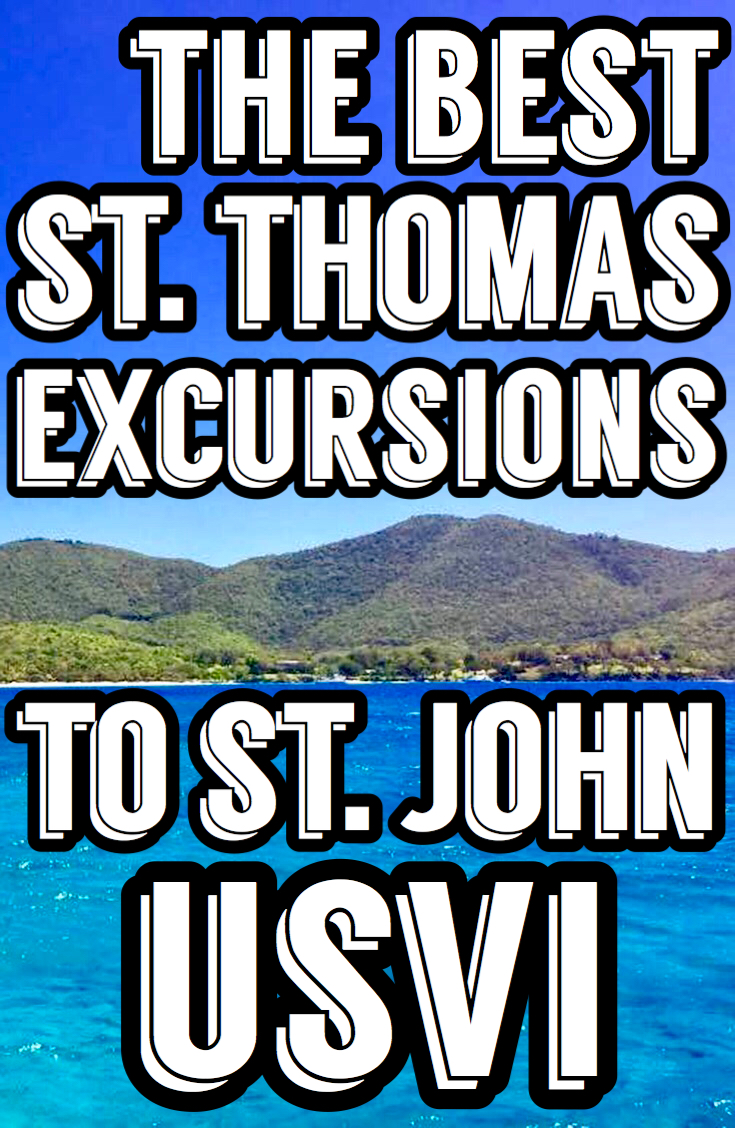 There aren't many islands in the world where you can take a 10 minute ferry ride and experience an entirely different island with its own unique sights to offer which is why one of the top attractions of St. Thomas and St. John vacations is their close proximity to each other and their neighboring Virgin Islands. It really is that easy getting from St. Thomas to St. John, but if you're looking to venture over and want to skip the crowded ferry and really experience the journey then St. Thomas to St. John excursions are what you want. There are so many ways to turn island hopping from a mundane travel appointment to an unforgettable experience, and I've got your local guide to help you find it!
Sails- Sailing anywhere in the USVI is the ultimate form of leisure. The warm Caribbean breeze, open bar, scenic island silhouettes, and gentle sway of the sailboat is the perfect recipe for relaxation at its finest. If this is your ideal island hop, relaxing and enjoying the Caribbean Sea, then you can't go wrong with a sail from St. Thomas to St. John. Your excursion decision simply lies in how you want to spend your day at sea, such as with more time in St. John, more snorkeling spots, or even more say in where you stop. At 4 hours long, the St. Thomas Half-Day Sail and Snorkel with Lunch visits Honeymoon Beach in St. John and is perfect for those wanting a taste of St. John but to still have time to fit something else in the daily itinerary. If a full day at sea is what you desire, a St. John Full Day Sail is one of the top St. Thomas day trips as you'll spend your day lounging on deck with a complimentary cocktail in hand, visiting multiple spots in St. John, and snorkeling some of the best reefs in the USVI. For those looking to explore more remote areas of St. John or to simply call the shots for all the stops, a Private USVI All-Inclusive Day Sail lets you play captain for a day as you plan the itinerary along with the local advice from your friendly crew and set sail on a private boat for the St. John locations you'd been dying to see!
Boat Rentals- Boat rentals are one of the top St Thomas Excursions for a reason. With so many islands nearby and the thrilling speed of a powerboat, the possibilities for exploration are nearly endless! If you're looking to really get to know St. John and hit all the highlights on one St. Thomas excursion, then a powerboat charter is perfect for you, and best of all, the itinerary is fully customizable to your desired locations which can be anything from uninhabited cays and vibrant reefs to beaches and local hangouts. A 32ft Powerboat Charter holds up to 8 passengers and can be booked at 4 hours for a Half-Day Charter to sample St. John with time to spare or for 8 hours on a full day charter to really explore the best of St. John. Larger boats are also available to run custom St. Thomas to St. John tours for larger groups on a 33ft Powerboat Charter and a 35ft Powerboat Charter for up to 12 passengers and a Private 44ft Power Catamaran Charter for up to 32 passengers.
Your St. Thomas vacation doesn't need more travelling; it needs more doing! St. Thomas to St. John excursions are sure to be the highlight of your visit to paradise and will leave you wondering whether the journey or destination was the best part!
Be sure to check out our blog article A Local's Guide to St. John: Getting to the Island for more information on getting to St. John, and visit our Excursions page for the best excursions on St. Thomas and St. John! If you have any questions about St. Thomas to St. John excursions or any inquiries about the islands, call or e-mail us for authentic local insight!
Savor the Journey,
Nishant

CaribbaConnect St. Thomas to St. John Excursions:

St. Thomas Half-Day Sail and Snorkel with Lunch
Private USVI All-Inclusive Day Sail
Half-Day 32ft Powerboat Charter
Full Day 32ft Powerboat Charter
Full Day 33ft St Thomas Boat Rental With Captain
Private Full Day 35ft Boat Charter