St Thomas Kayaking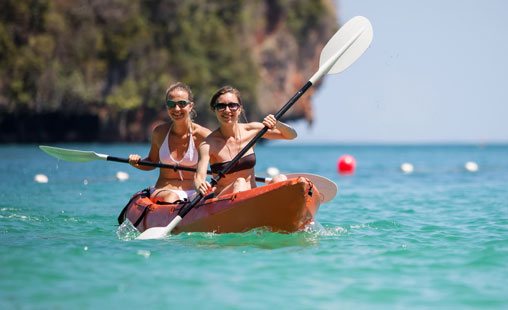 St Thomas Kayaking
Dip your paddle into the water and experience the wild beauty of mangrove lagoons, uninhabited cays, and underwater ecosystems with our fantastic St. Thomas kayaking tours!
With a national park in St. John and many protected areas and wildlife preserves surrounding St. Thomas, the U.S. Virgin Islands offer great opportunities for exhilarating ecotours and kayaking adventures. Leave the resorts and tourist centers behind for an excursion that brings you closer to nature and local birds, fish, and other sea life.
Our handpicked tours are great for beginners or experts, and you can even combine a St. Thomas kayaking tour with hiking, snorkeling, and beach exploration.
Our recommended tours feature professional guides and experts. We select only the top excursions based on first-hand knowledge and a careful review to ensure great service.
Check out our great St. Thomas kayaking tours, including convenient online booking at the lowest available prices!
There are currently no tours that involve St Thomas Kayaking. To view all tours and activities, please
click here
.